About Us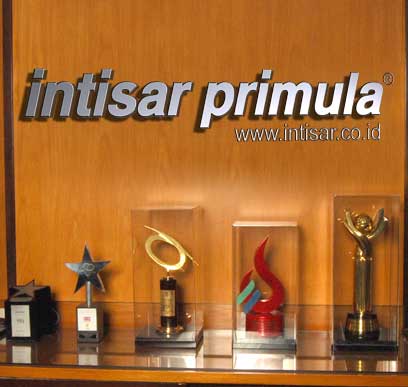 When Indonesia was devastated by one of the biggest economic crisis in July 1997 and the Indonesian Rupiah plummeted to its lowest value in January 1998. Intisar Primula were unable to import its product anymore. Hence begun its quest to develop its own products. With its more than a decade vast experience in implementing time-attendance and access control systems, Intisar Primula embarked on the design of its first terminal. The first terminal was ready for market by April 1998.
To date, Intisar Primula has gone a long way. Its initial basic time attendance terminal design has advanced into a leading edge biometric terminals. Its finger biometrics terminal series has gone through several generations, making its systems a very sophisticated technology. With so much experience in large and small biometrics attendance systems, its product line is the most stable, reliable and robust in the industry today. In its later years, Intisar Primula expanded its product line to computerized queueing systems.
Our brief track record
1985 : PT. Intisar Primula Established in May 29. The CARDNETIC brand officially launched on November 21.
1987 : The Computerized Time & Attendance System CARDNETIC TR900 was launched along with the Access Control System the SR606.
1997 : Embarked on the in-house development of the Computerized Time & Attendance terminal in December.
1998 : The Computerized Time & Attendance terminal the smart2k/V.1.06 was launched to the market in March.
2001 : The smart2k/Bio V3 state of the art biometric terminal was launched to the market and exported to the United States.
2002 : Awarded the SWA Enterpise-50 Award from SWA Magazine. The smart2k/Bio was launched at COMDEX Fall Expo, Las Vegas - USA.
2003 : Awarded 7th as The Most Innovative Company at the SWA Enterpise-50 from SWA Magazine.
2004 : The EZQ Queuing system was launched.
2007 : The CARDNETIC T&A Smart2k Bio Optical & Smart2k Web awarded the Good Design Indonesia(GDI) Award by the Directorate General of National Export Development (DJPEN) and the Ministry of Trade.
2008 : Awarded the RINTISAN TEKNOLOGI INDUSTRI (RINTEK) by the Ministry of Industry.

PT. INTISAR PRIMULA

Komplek Ruko Pulogadung Trade Center
Blok 8H No. 17, Jl. Raya Bekasi Km. 21
Pulogadung Jakarta - Timur 13920
Telp. 021 470 2345
Fax. 021 470 2340
info@intisar.co.id