Smart Electronic Lock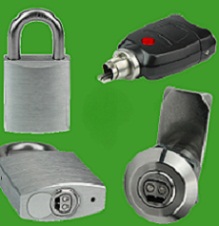 Smart Key Overview
The smart key is equipped with a disposable replaceable battery, which can supply power and operate the smart lock. It is the core of the lock system. The smart key is embedded with the NFC function chip, which interacts with the card reader through the NFC wireless communication. It contains a list of locks it may access, the authorized date it may access locks, during which the key will be unlocked.
One Key For N Locks
We have many kinds of electronic locks. You could open multiple locks with one key. You do not have to unlock with a bunch of keys.
Smart Lock System is a feature-rich enterprise management software that is an excellent choice for enhancing access control and accountability. The software can accommodate tens of thousands of locks and keys, customize multiple role permissions, and set up an administrator hierarchy so that each administrator can monitor the locks, keys, and people within their responsibilities.